On Friday 16 November, after a 12 year long campaign by BirdLife Europe, the European Commission has finally launched an EU Plan of Action to reduce seabird bycatch, the incidental deaths of seabirds ensnared in fishing gears.
BirdLife Europe has advocated for an action plan since 2001, when the European Commission first committed to proposing one. Since then, BirdLife Europe estimates that over 2 million seabirds have died in the fishing gears of vessels in EU waters alone, not counting the additional impact of EU-flagged vessels operating in the southern oceans where bycatch is held mainly responsible for 17 out of 22 albatross species being threatened with extinction.
The EU Seabird Plan of Action aims at minimising and, where possible, eliminating the bycatch of seabirds in EU and external waters. It sets out to achieve this through a range of actions, notably calling on vessels to apply mitigation measures to prevent seabirds coming into contact with fishing gears. Other key areas cover research and development, and awareness-raising and training for fishermen. However, the plan is essentially voluntary and to have teeth it needs to be underpinned with legally binding measures under the reformed Common Fisheries Policy, in particular to require fishing boats to deploy mitigation measures and to collect data on seabird bycatch.
It is a vital first step that the Seabird Action Plan has finally seen the light of day. In EU waters, most seabird bycatch arises from gillnets and longlines, but to a lesser extent also trawls and purse seine nets. At least 100,000 birds are killed every year in gillnets in the Baltic Sea and eastern North Sea.  A Spanish longline fishery for hake off south-west Ireland is estimated to kill tens of thousands of seabirds annually, mostly great shearwaters.  This slaughter flies in the face of the EU Birds Directive which is meant to protect European seabirds, including globally threatened species such as Balearic and Yelkouan Shearwaters, Steller's Eider, Velvet Scoter and Long-tailed Duck, all of which are caught and drowned in EU fishing gears. For the most threatened seabird species, BirdLife Europe looks to the plan to trigger emergency action to tackle their fatal attraction to fishing gear.
Seabirds are among our most visible and iconic indicators of ocean health, and experience tells us that responsible fishermen would much rather catch fish than birds, if only they had the means to do so. The EU Seabird Plan of Action now gives Member States and the fishing industry a golden opportunity to do that and we hope they will seize it. BirdLife Europe applauds the EU for calling a halt to the needless deaths of seabirds and is ready to work together with fishing communities to put the plan into action.
To read the EU Action Plan click here.
For more information contact Johanna Karhu, EU Marine and Fisheries Policy officer, +32 2 238 5093
Related posts:
2-year Anniversary of BirdLife's Seabird petition: a good time to ask the Commission to keep its promises On 9 June 2010, BirdLife Europe delivered to Commissioner Maria Damanaki, EU Commissioner for Maritime…
Damanaki unveils plan to save European fish and fisheries: will others buy it? BirdLife Europe has welcomed Commissioner Damanaki's proposal for the new Common Fisheries Policy setting a…
Appeal to EU policy makers to stop needless seabird bycatch BirdLife Europe launches exhibition at the European Parliament with stunning albatross images …
---
Posted by admin on October 25th, 2012
[unable to retrieve full-text content]Views are sought from food business operators livestock and poultry keepers, animal welfare organisations, veterinarians, faith groups and the public.
Environment and countryside
Posted by admin on October 16th, 2012
Original investigative report on Earth Focus series Premieres on Link TV on Monday, October 22 at 9:30pm PT (12:30am ET) and Thursday, October 25 at 9:00pm ET (6:00pm PT) Now available online at www.linktv.org/killingbees
The US food supply and one in twelve American agriculture jobs are directly threatened by the EPA's decision to approve the use of a controversial pesticide that has led to the catastrophic destruction of millions of honeybees essential to the food production ecosystem, reveals a new investigative TV special Killing Bees: Are Industry and Government Responsible?, produced by Link TV's environmental news magazine Earth Focus.  
The report documents how the US Environmental Protection Agency (EPA) gave conditional approval in 2003 of the use of the pesticide Clothianidin in the US, despite concerns by EPA scientists that it may be highly toxic to pollinators and without adequate testing to ensure its safety for bees. This decision contributed to a devastating ripple effect that begins with the destruction of honeybees, which are essential pollinators for most American crops
While the US Department of Agriculture (USDA) reports annual honeybee colony losses of about 30 percent annually, US beekeepers say the losses are much higher – 50 to 80 percent. According to Colorado beekeeper Tom Theobald, "We are at the tipping point, one or two years away from disaster."
The pesticide, Clothianidin, is a neonicotinoid, a class of systemic pesticides related to nicotine that affect the neurological system of insects. Growing scientific evidence shows that neonicotinoids are accelerating bee death and may be closely linked to colony collapse disorder, the massive die- off of honeybee colonies experienced in the US since 2006.
Sales of neonicotinoid pesticides such as Clothianidin and Imidacloprid in the US bring in close to a billion dollars annually to the chemical industry. According to experts interviewed in the half-hour Link TV program Killing Bees: Are Industry and Government Responsible?, adequate studies on the risk Clothianidin poses to bees have still not been completed.
Today, Clothianidin is used on almost all American corn as well as soybeans and other crops.
Honeybees are exposed to neonicotinoids through pollen, nectar, liquid exuded on plant leaves and through dust exhausted from seed planting, even if the bees are not pollinating that crop.  "This report provides critical new information about the toxicity of neonicotinoids to bees and shows how the US regulatory system falls short in protecting the environment, our agricultural system and ultimately our economy," says Earth Focus producer Raisa Scriabine.
According to the US Environmental Protection Agency, Clothianidin is currently undergoing registration review. "If at anytime during our reevaluation, the science indicates that in fact, neonicotinoid pesticides used according to the label instructions are not meeting the protection standards of the Federal Insecticide, Fungicide and Rodenticide Act (FIFRA), the EPA will take necessary regulatory action." (EPA Press Office letter to Earth Focus, August 21, 2012)
Killing Bees: Are Industry and Government Responsible? will be broadcast nationally in the US on Link TV (DIRECTV channel 375 and DISH Network channel 9410) on Monday, October 22 at 9:30pm Pacific Time (12:30am Eastern Time) and on Thursday, October 25 at 9:00pm Eastern Time (6:00pm Pacific Time). It is also available for streaming at www.linktv.org/killingbees.
The Earth Focus special report was produced with generous support from Harriet Crosby, the Wallace Genetic Foundation, the Park Foundation and the Marisla Foundation.
ABOUT EARTH FOCUS:
Earth Focus is an original broadcast and web series on Link TV that reports on urgent environmental issues and features organizations working to find solutions. Broadcast in a weekly primetime slot, with new episodes each month, the magazine format video program is the longest running environmental current affairs program on US television. Earth Focus includes original investigative reports, acquired content, and interviews with environmental leaders, policymakers, activists, filmmakers and authors. The series is designed to encourage citizen participation by linking viewers to groups that promote environmental, health related and social justice causes. http://www.linktv.org/earthfocus
ABOUT LINK MEDIA & LINK TV:
Link Media uses media and the power of stories to engage, inform and inspire its audiences to participate in transformational, sustainable change on issues of global importance. Founded in 1999, Link Media operates the Link TV national network and the websites LinkTV.org, LinkNews and ViewChange.org. An independent and non-commercial media company, Link Media acquires, produces and delivers global news, documentaries and cultural programming over three distribution channels: broadcast, Web and mobile devices.
Link TV is available as basic service on DIRECTV channel 375 and DISH Network channel 9410, reaching more than 33 million US households. Select Link TV programming also airs on 220 cable outlets, including in New York, Los Angeles and San Francisco, reaching an additional 22 million homes. Link also streams much of its content online at LinkTV.org. For complete background information, program schedule and Internet streaming, go to LinkTV.org. Follow on Twitter @linktv, and on Facebook at www.facebook.com/linktv.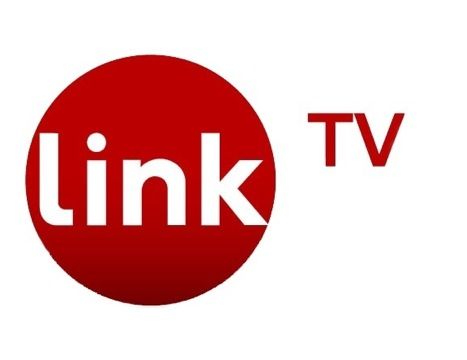 Contact Info: Raisa Scriabine
(301) 365-1203 [email protected]
Website : Link TV
Posted by admin on September 24th, 2012
The Welsh Government has opened a six week consultation on how it can maintain high welfare standards for animals that are slaughtered in Wales for human consumption. 
The consultation is a response to an EU Regulation, due to come into force on 1 January 2013 that will set minimum European standards for the treatment of animals at the time of their killing.
The Welsh Government wants to ensure that the new European standards – otherwise known as Regulation 1099/2099 – do not result in a lowering of welfare standards for animals slaughtered here in Wales.
The consultation is seeking views on:
The legal obligations in Regulations 1099/2099
Plans to implement stricter rules to help maintain current welfare standards in Wales where these are already higher than in EU Regulation 1099/2009
The gathering of information about non-stun methods of slaughter
Criminal and administrative sanctions and penalties for the breaching of these rules.
The Minister said:
"Wales has a strong record in animal welfare. Whilst we welcome the EU Regulation to improve the treatment of animals at the time of their killing across Europe, we are keen to ensure that the best welfare standards are achieved for animals at the time of their slaughter here in Wales.

"We also want to look at the welfare of the very small percentage of animals that are currently slaughtered in Wales without stunning and whether we can improve welfare in these instances. These are emotive issues for a range of groups so I would urge anyone with an interest to feed into the consultation."
The regulations will impact on the significant number of animals killed or slaughtered annually in Wales. These are:
49.3 million poultry
3.8 million sheep
36,000 pigs
139,000 cattle
18,000 calves
226 deer
258 goats
The consultation will run from 24 September until 5 November. You can access the full consultation on the Welsh Government website.
Posted by admin on May 1st, 2012
CHEYENNE, Wyo.— The U.S. Fish and Wildlife Service announced Monday that Wyoming has passed legislation and an amendment to its wolf-management plan that will meet federal approval and trigger removal of Endangered Species Act protections for gray wolves in the state.

The new law and plan — to take effect later this year when wolves are removed from the federal endangered species list — increase the area of Wyoming where wolves would be designated "predators" and could be killed without limit; they also keep in place a "trophy game management area," where hunting will be allowed to dramatically reduce wolf populations.

"Wyoming's wolf-management plan is a recipe for wolf slaughter that will only serve to incite more of the prejudice against wolves that led to their destruction in the first place," said Michael Robinson of the Center for Biological Diversity, which has been working for two decades to save and recover wolves throughout the West. "Removal of federal protections for wolves has been a disaster in Idaho and Montana and will be even worse in Wyoming."

While wolves would remain fully protected within Yellowstone and Grand Teton national parks, elsewhere in Wyoming they would be subject to shooting, trapping and snaring, including 83 percent of the state where they will be considered "predators" and there will be no limits on their killing. The remaining portion of the state would be considered a "trophy game management area," where killing wolves would be permitted, with the goal of reducing the population from approximately 29 packs to around 10.  

"Along with the killing of wolves in Idaho and Montana, which had their protection taken away last year through a back-door congressional rider, this planned persecution of wolves in Wyoming could be devastating to the beautiful animals' survival in the northern Rocky Mountains," said Robinson. "Killing most of Wyoming's wolves will hurt wolves in Colorado, too, where they're only starting to return by way of Wyoming."

Since wolf hunting and trapping seasons opened last fall, 378 wolves have been killed in Idaho, which has no cap on killing and several ongoing open seasons. An additional 166 wolves were killed in Montana, which has now closed its season. Contrary to promises, hunting and trapping have appeared to inflame anti-wolf sentiment, with comments and pictures appearing on the Internet that boast of wolf killing and call for more slaughter.    

The Fish and Wildlife Service has reopened a two-week comment period, during which feedback is sought from the public before the agency finalizes the delisting rule.

Background

In October 2011 the Obama administration announced finalization of an agreement between the Fish and Wildlife Service and Wyoming Gov. Matt Mead whereby the agency would remove wolves in Wyoming from the federal endangered species list and the state would only be required to keep alive 100 wolves or 10 breeding pairs outside Yellowstone and Grand Teton national parks (which together provide habitat for a few dozen wolves that would remain protected while in the parks).

After pups are born within the next few weeks, it is likely that more than 500 wolves will live outside the national parks in Wyoming. The state plan will allow their unregulated killing throughout most of the state.


The Center for Biological Diversity is a national, nonprofit conservation organization with more than 350,000 members and online activists dedicated to the protection of endangered species and wild places.
Contact Info: Michael Robinson, (575) 534-0360
Website : Center for Biological Diversity
Posted by admin on April 28th, 2012
Statement in response to killing of prominent Cambodian forest campaigner Chut Wutty
We are shocked and devastated to learn of the killing of Chut Wutty, Director of environmental watchdog Natural Resource Protection Group (NPRG), in Cambodia today. Wutty was reportedly shot by members of the Military Police while engaged in field research into illegal logging and land seizures.
"Chut Wutty was one of the few remaining Cambodian activists willing to speak out against the rapid escalation of illegal logging and land grabbing which is impoverishing ordinary Cambodians and destroying the country's rich natural heritage. The extent of the risks he and other activists face has been laid bare in the most shocking and tragic manner.  He will be very sorely missed," said Global Witness Director Patrick Alley. "The national government and international donor countries must publicly condemn his murder and take swift action to bring the perpetrators to justice."
Corruption and violence in Cambodia's forest sector has been well documented over many years. The Cambodian government and international donors have collectively failed to tackle this problem, leaving activists from forest-dependent communities and local civil society groups like Wutty standing up for basic human rights, the environment, and the rule of law on their own.
The work of activists such as Chut Wutty should be publicly celebrated as heroic.  Yet the reality in Cambodia is that members of the military, business and political elite, who prey on the country's natural resource wealth for personal profit, view them as a direct threat. As this terrible incident shows, those who take on these vested interests face intimidation and even death. 
The dangers faced by individual activists working on land and forest protection have always been severe; Wutty is not the first to be killed, and sadly, may not be the last. But the stakes for Cambodia's people and its environment are now just as high, as forest and land clearance proceeds at a devastating pace.
The world must not stand by and simply watch.  Cambodia's international donor partners must prevail upon the government, as a matter of urgency, to open up its notoriously murky natural resource sector and hold the most powerful and violent illegal loggers and land grabbers to account.
/Ends
Contact:
London:  Patrick Alley at +44 7921 788 897; [email protected]
Washington DC:  Megan MacInnes at + 44 7540 891 837; [email protected]
Posted by admin on November 15th, 2011
Second Language releases Music and Migration II in support of BirdLife Malta's campaign against illegal bird killing

In November 2011, the music label Second Language released its second compilation album in the series 'Music and Migration' with exclusive songs by a group of international artists to raise awareness for the illegal hunting practices threatening migratory birds over the Maltese archipelago, located on one of the three main routes used by Europe's breeding birds in their migrations to and from their African wintering grounds.
« The Maltese islands are particularly important as way stations in the middle of the Mediterranean and the spring and autumnal migrations offer spectacular sights ; yet, rather than a haven for birds, Malta is a killing ground, with one of the highest densities of hunters and trappers in Europe, and probably in the world. », said Martin Holm, co-founder of Second Language.
BirdLife International and its partner BirdLife Malta have been campaigning against illegalities for close to 50 years now. There are signs of change : the courts have started issuing more serious sentences and members of the public are becoming increasingly outspoken, and even active, against the illegal killing.
However, continuous international support is key to ensuring that the Malta chapter is just one of a volume, and not the final chapter in the lives of many birds, which is why Music and Migration II, showcasing exclusive tracks from international artists, reaches out to the wider community to help BirdLife put an end to these illegalities and recognise the true value of what it means to be 'free as a bird'.
Dr. Marco Lambertini, Chief Executive of BirdLife International concludes : « BirdLife International is working hard to protect migratory birds and I appreciate very much the support Second Language shows by raising awareness through the Music & Migration series. By engaging with an audience through music, it is my hope that even more people will become aware and help BirdLife International in our continous work for migratory birds and an overall healthy environment for wildlife and people. »
Title : Music and Migration II
Artists : Various
Label : Second Language
For more information on Music and Migration and to order your personal copy, please visit : http://www.secondlanguagemusic.com/news.html
For more info on BirdLife Malta please visit: www.birdlifemalta.org
Related posts:
120,000 people call for a stop to illegal hunting on Malta BirdLife Malta (BirdLife Partner) have received reports about a series of illegal shooting incidents as…
Music & Migration – YOUR Migration music! Martin Holm updates us on progress with his Music & Migration compilation – supporting BirdLife's…
Help stop illegal hunting in Malta Illegal hunting is a widespread and serious problem in Malta, with poachers specifically targeting protected…
---
Full content generated by Get Full RSS.
BirdLife Community
Posted by admin on August 11th, 2011
[unable to retrieve full-text content]This consultation seeks views on a proposal to change the Welfare of Animals (Slaughter or Killing) Regulations 1995 (WASK). Please submit your comments by 20 September 2011.
Environment and countryside
Posted by admin on July 6th, 2011
BirdLife Partners from 38 European countries have gathered information about the illegal killing and trapping of birds that occur in their countries. The revealing results were presented at the European Conference on Illegal Killing of Birds in Larnaka, Cyprus (1).
Illegal killing and trapping of birds is not restricted to the Mediterranean countries, contrary to what many people believed. Disgraceful as it is, one of the main conclusions of this report is that illegal killing of birds is a widespread practice that very few countries have managed to stop. In many cases birds are killed for economic reasons: because they are perceived by land users as a competitor for resources, or as a source of income through illegal trade. In other cases birds are persecuted as trophies, due to ignorance of the law or just for 'fun'. Over 80 strictly protected bird species were reported as victims of deliberate wildlife crime.
"Birds are shot, trapped, caught with nets, glued to lime-sticks or even soaked with lethal poisons to lure and kill other birds… The creativity of those who break the law to kill a bird is appalling!" says Boris Barov, European Conservation Manager at BirdLife Europe, who presented the report, "Deliberate killing of birds which are protected, at the wrong places or during the closed season is unacceptable to conservationists and to responsible hunters alike. We expect the authorities and citizens to apply 'zero tolerance' to the offenders".
The fact that Cyprus hosts this Conference is an extremely important opportunity for the authorities on the island to demonstrate their willingness to tackle the serious but yet unresolved problem of illegal trapping and shooting of migratory birds that spoils the reputation of the entire Mediterranean region.
More than 30 years since the adoption of European legislation aimed at eradicating persecution of wild birds the situation is far from resolved. The report takes stock of a shocking variety of illegal means and motivations behind these offences. Poisoning is among the most worrying as it is indiscriminate, thus equally dangerous for wildlife and for people.
"The use of poison is on the increase in many countries with the explicit purpose to kill predators and 'protect' economic interests.  It is strictly against the law to use poisons for this purpose. It is not only dangerous to humans but also jeopardizes the most successful conservation efforts", Boris Barov added.
During the Conference in Larnaka, BirdLife made specific recommendations for governments and civil society. Solutions often require cultural sensitivity and understanding of the human dimensions but the full implementation of the law is the indispensable first step of this process. In addition, governments need to set up effective institutions as well as to guarantee the adequate funds to enable the police, customs and courts to apply the law.  Governments and NGOs should team up to improve information collection about wildlife crime to develop a common grasp of the issue. Finally, European Union countries and their neighbours should work together to prevent wildlife crime to be exported. Instead, joint efforts should focus on its eradication.
BirdLife expressed its willingness to work with all the relevant stakeholders to find the best solutions, and calls on the European hunting community (FACE) to seriously commit to resolve the problem of illegal killing.
Notes
(1) According to BirdLife report, the most urgent problems that should be addressed by the European Conference are:
The increased use of poisons to kill predators
For example for the last 10 years the Spanish government reported that at least 2,355 Red and Black Kites, 2,146 Griffon Vultures, 638 Black Vultures, 348 Egyptian Vultures (globally threatened!), 114 Spanish Imperial Eagles (globally threatened!), 40 Bearded Vultures, 7 brown bears and 858 specimens of other species have been poisoned.
Illegal trapping and trade of protected species
Trade affects many species but the principle purposes behind it are numerous: for consumption as local delicacies in Italy, Cyprus, Spain and France; for collections of live caged birds, eggs or skins of rare species, which is widespread. Trapping of birds in Cyprus has reached a 10 year peak in 2010, and according to BirdLife Cyprus data an estimated 2.4 million birds are killed each year.
Hotspots of illegal activities in the Western Balkans
The EU Birds Directive was partly successful in reducing bird crime in the EU, but a worrying consequence has been the export of the problem to nearby countries, such as Bosnia & Herzegovina, Montenegro, Serbia and Albania, where priority of wildlife protection and the law enforcement capacity are much lower. A criminal industry worth 10 million Euros per year has been established there, according to BirdLife estimates.
Related posts:
Crisis in Cyprus: Illegal bird trapping reaches disastrous levels BirdLife Cyprus has released its newest report on illegal bird trapping with data gathered between…
BirdLife fieldworker assaulted by illegal trapper A BirdLife Malta fieldworker was physically attacked and injured by an individual illegally trapping waders…
BirdLife office inundated with shot protected birds and illegal hunting reports Over the last three weeks since the end of BirdLife Malta's Raptor Camp, the BirdLife…
---
BirdLife Community